We ventured out to the library last week as one of our daily activities. The local library is a great place for my kids as they have put work into making the children's section so inviting and full of great activities. Each library is different, but most offer amazing programs like story time, or family game nights, coloring areas, puppet theater, and of course several reading areas that are awesome for your young kids. If you have a range of ages in your house you should check out the activities for the older set as well! Our library offers programs from Lego building mania to Harry Potter games. Fun for all ages.
If you are not using the structured pre-planned options at your library then set up your own summer reading schedule for your little ones. Kids of all ages can benefit greatly from the introduction to literacy!
Did you know that one in four kids will grow up Illiterate!?!?
Crazy right!?
How to get a list set up... try these wonderful books! These are great for the non-readers, so will need some parent assistance!
I LOVE THIS BOOK! My parents gave this as a gift to my son when he was very little. He knows it by heart and can do hand movements to accompany the words. We are going on a bear hunt, we're going to catch a big one, We're Not SCARED!!
Another classic. This is great for 2.5-5 set as it gets a bit longer than the first stories but is short enough to keep attention. What a fun easy read!
Karen Katz is a great choice for the smallest babes. These stories often come in board book version and many are lift the flap for 3 and under! Love watching the smallest children want to hold the book and turn the pages!
This amazing story is great for 4-5 year olds! The story is a bit longer but so engaging as well! The parent reading gets to use a pirate voice and who doesn't want to throw in an ARGHHH or two anyway!
If you have not grabbed an Eric Carle book off the shelf it is time to start! This is a great first one as this is Eric Carle / Bill Martin and this one really helps the kids identify colors and animals. My kids slept with this book! The great part about this is you can follow this one up with two other favorites that follow this theme right on through...
Jan Brett's book is a classic! I love that it teaches kids that there is room for everyone, no matter how different they may be!
Back to Eric Carle.... can you tell I like his books!? This is another great board book option for your little tiny ones!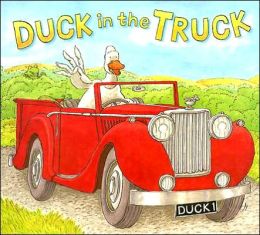 Duck in the Truck is GREAT! We used this an an introduction to rhyming and what a fun lesson that was! Great themes and fun times with this one. This is a great age gap book too. You littlest will like the sound of the word sequencing and your older ones will like the story that goes along with it!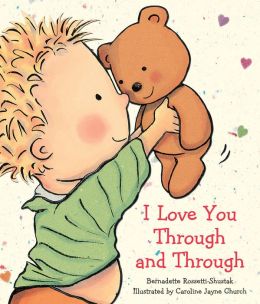 This is such a sweet story! My baby girl loved this from her 1st birthday on!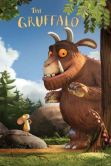 These two go hand in
hand and they are both great!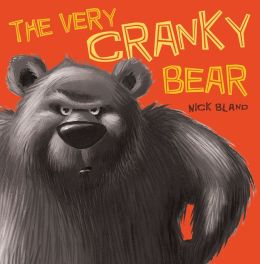 I love the illustrations and the story for this one! My son likes to read this when he is going to bed after a 'cranky bear' sort of day!
Have a little boy or girl who likes the big machines? Try this one on for size! This is a great bedtime book for toddlers!
I could not leave little Otis off of this list! This is another one that has a great moral and is long enough to satisfy the 3-5 year olds!
This is just a start...
I know how many great books are out there... Skippy John Jones, Pinkalicious, Fancy Nancy, I'd Know you Anywhere are just a few contenders that I did not list.
What are some of the favorites in your house?
Enjoy your reading!
Until Next Time,