Yesterday we had an epic meltdown by our 3 year old in the backseat of our car. It got so bad at one point that her brother, who was sitting next to her, took all of the pillows we had packed in our backseat and covered his head and ears with them. My daughter was tired, bored, and had been in the car for over 24 hours in the last few days. This was our recipe for utter disaster.
Normally I am very prepared for a trip. I have used the normal tricks for car travel like a cookie sheet lap desk, with magnetic alphabet or dry erase markers but this trip was for an unexpected funeral so I had no time to prepare. Did I mention that we had also taken a house hunting trip to another state the day before and also just drove back from a week long disney trip? Ummm... tired children.... tired Mommy!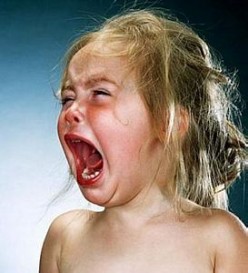 This trip I had a few coloring things in the car and our movie player and thought I should be fine. One hour into our return trip our dvd player broke and I realized I had packed the crayons in the wrong bag.
So this led me to thinking... how can I prevent this from happening the next time? Answer is... Create a car survival kit of a few items that can fit in the glove box! This means that they will be there if I am stuck in the car again! No last minute planning, no forgetting, they will just be there!
First off are some fun printable games that are great for a variety of ages. Check these out
Here!
P.s this blog is super helpful for mommy tips and tricks!
These are classics but they have stuck around for a reason. Bingo and Tic Tac toe are easy to learn and great for all ages! Just print and throw in an envelope for your trip!
Have a small child that loves to shake things and discover?
Try this!!
Easy to save in a car if you use a small enough bottle! Hint... use the small kid sized water bottles and just peel off the label.
I am slightly obsessed with this next idea and am going to buy some mints to start this craft TODAY!! This is so small and clever that you can create and store this so easily!
Lastly, how are the kids going to use the bingo sheets and Tic Tac Toe without makers and crayons. I know if I don't give my kids a specific place to put back their crayons then they are going to end up all over the back seat. Then I found this great idea!!
A DVD case with paper and a spot for coloring items!!
AWESOME!
Hopefully with these simple ideas and fixes you won't get stuck with a giant tantrum like I did!!
Until Next Time,