When you have small kids a vacation is often just as tiring as your regular life if not more so. This is especially true when you take a trip to Disney World. You plan and plan and plan some more so that this is the epic trip that you wish it would be, and then you run your butt off to throw your kids on the most magical rides you can find. All of the running turns into meltdown city for your little ones as they are hot, tired, and over stimulated. Sound familiar? I hope not... but I think so! If you want to go to, enjoy, thrive in Disney here are a few tips and tricks to make your time fun and fit for a family with little ones.
1. Utilize the Fast Pass!
Disney has recently made fast passes available to ticket holders months in advance of your visit to Disney. If there is a ride that you know your children have been dying to go on then just book your time in advance. This takes the stress out of running all over the park to get to a ride only to find out that you have to wait 2 hours to get through the line. The great part is that if your day is not shaping up as planned you can switch your times as needed. Of course day of it is harder to change because the availability is more limited but it is still possible!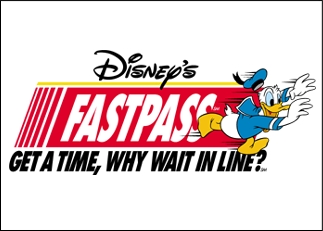 FAST PASSES CAN BE LINKED TO YOUR MAGIC BANDS!@!
2. Ask about the Rider Switch Option!
It is often hard to take multiple kids to an amusement park when one of them is old enough and tall enough to ride and another is not. Disney has thought of this too! I know this because I exerienced this very thing with my oldest and youngest last week. Disney gives a special pass to the would-be-riders that would like to ride but have to stay out to hold the youngest child. Once the original riders have entered, waited, and enjoyed the ride the waiting party can enter and vault to the front of the line. Don't want to miss out on a new attraction..?? This is helpful right!?!?


3. Check the height requirement before you go.
You have spent all this time getting your tickets and then signing up for your fastpass for Rocking Roller Coaster only to find out that your child is too short to ride?? Bummer! Know your child's height and know the height requirement for the ride before you get there so you don't waste your time trying to get in a line for a ride you can't ride! Where can you check? The same place you can get your fast pass --
My Disney Experience
https://disneyworld.disney.go.com/plan/my-disney-experience/
This is the website for Disney but the Mobile App is the one you want for your actual vacation. That way you have up to date wait times and tons of useful information at your finger tips.
4. Plan a stop at BE OUR GUEST Restaurant in Beast's Castle.
This is a great option for young families that are not wanting to spend a ton of money on a character meal but would like a sit down option in a neat themed place. You can make reservations for this meal but if you hit the timing right you may not even need them. Go for LUNCH! If you get to the Castle between 10:30 - 10:45 in the morning with lunch starting at 11am you will be able to go in and pick a seat in the ballroom, rose room etc. The castle is the exact replica of what you see in Beauty and the Beast and the food is actually good!! The food is quick service but the servers bring your food in a beautiful gold serving cart which is also themed with the castle. The portions for lunch are very large on the adult meals so I find that you can even share an adult meal without much problem. Split a drink between adults too to save money!~
4. Utilize planning applications and websites.
There are so many great resources for Disney travel as this place seems to be like a code that every parent wants to hack. Besides the Disney experience App that I listed above I would also say to try the DISBOARDS application. This gives users the chance to post questions and then have them answered by fellow Disney-goers! The App is free and I found easy to use. The great part is that it details Disney resort info as well!
http://www.disboards.com/
5. Staying on property is not just for the fun but also functionality.
I have stayed off property and on and I do find that on property works very well for my young family. The accessibility via the bus route is so valuable!! I think the tantrums I have saved with a quick trip home and no on-site parking ($17 per car) is so worth it. I have also stayed at the value, moderate and deluxe resorts and find that they all offer very different things. I love the moderate resorts because they combine the fun of the upgraded pools with water slides and are still accessible via bus line as all of the resorts are. The Value resorts miss out on some of the fun activities that the moderate resorts have like campfire, and more themed pools with slides but are still great fun! If your kids are too young for some of the bigger interactive stuff I may not waste my money! We just got back from a visit to Pop Century and my kids were happy as clams swimming in the pool, playing the games during the day, enjoying the arcade, playing ping pong etc. The next trip for us will be at a vacation club resort like Saratoga Springs or Old Key West though because they have sand areas, shuffle board, planned crafts and activities.... what fun!!
6. Buy groceries!
Schedule an hour in the beginning of your trip to take a trip to Publix. You will want to venture off property to do so. The food on property is very expensive and you can avoid paying a billion dollars for snacks and things if you are a bit prepared! Your kids will want to snack every 5 minutes when they are in Disney so bring more than you think you need into the park! Of course a benefit of staying in a vacation club place, or villa, you can have your own kitchen so you do not have to eat out as much. You may be able to justify the additional cost of the room with your cost savings on the food. If you are not staying at a place with a big fridge you most likely will have a small fridge in your room so utilize it! For the groceries you buy make sure you buy bottles of water to freeze. They not only are WAY cheaper that way but they function as your ice cubes for your park lunch as well. Additionally... buy breakfast items! Your Disney bill is going to skyrocket if you eat breakfast on property everyday. Not to mention that if you have little ones you will want to be at the park early so breakfast in the room often just works better. Buy single serve cereal, bananas and yogurt! Buy a small jug of milk to store in your fridge and you are set! I also buy a few bottles of juice for morning sippy cups and a take a few extra spoons from the quick service area at the resort for our cereal and yogurt. Eat in the room and then play in the park! I also bought sandwich fixings so that I could bring our lunch in the park. Dinner was eaten on property but if you choose wisely and eat family style then you are sure to get the best bang for your buck. Last grocery tip - bring a small pack of dishwashing liquid soap. The sink is a perfect place to clean the sippy cup that can function as an apple juice cup in the morning and then magically transform to a ice water bottle for the park later in the day!
7. Bring a Stroller.
You can rent them but it is really smart to bring your own and to make sure the stroller you bring has enough storage space for your things. There is stroller parking all over the park near the rides you are riding so it is convenient to find a space to put it while you are riding away! I find that even my five and a half year old needs a ride every once in a while. He loves to be independent but when he is tired it is nice to have a place for him to sit. The sun shade is great if you are going in the summer months. Great tip would be to tie a red ribbon or label your stroller for easy identification. You are in the land of children so there will be plenty of strollers to search through.


8. Don't forget your sunscreen.
Even if it does not feel warm you will be standing in line in the sun. Once in line, you will not be able to leave the line to grab the sunscreen to reapply! I have found that the small sunscreen bottles that are on carabiners are LIFESAVERS! I clip one to my backpack or purse that I carry on the ride and am always prepared! I should say now I am always prepared after my son looked like Rudolf after his first day at the park... hello parenting FAIL!
9. Wear a small backpack or one shoulder carry bag. I love my stroller storage but will not leave my valuables on the stroller. Take an easy to use SMALL bag that can be always on you without the hassle. Think small and easy~! No large purses please as you need to bring it on the ride with you!
10. KEEP CALM AND CARRY ON.
If you are bringing small children the largest rides are often out of reach for them and so why rush to find the biggest rides?? Enjoy things like meeting the characters and watching the castle shows (WHICH ARE AMAZING!!!). Also TAKE A BREAK!! If you are staying on property GO BACK HOME!! I can't tell you how many people are screaming at their kids by the time dinner rolls around as their kids have been in the park all day pushing hard because their parents want to get the most out of their money. Take some down time. If your kids need a nap... give them a nap!! If your kids don't nap, still give them some quiet time. We went back to our room for a couple of hours to recharge and it made all the difference. I say this because I was a yelling parent before!! I pushed too hard and I PAID THAT PRICE!! Oh lordy, did I pay that price! Nothing better than taking a 20 minute bus ride with two crying children. Um yes, I was that mom. SO MAGICAL! Only you know your kids, so just do what they are able to do!
11. If it is Magic Kingdom day for your family make sure you plan to incorporate the parades and fireworks.
The 3pm Parade is AMAZING! It is so fun for the family to see all of the characters and Anna and Elsa are incorporated in this one!! The dancing cast members are super interactive and if your little ones like to wave you can be sure that they will get a return wave from a character or two! The Electric Light Parade at 9pm has been around FOREVER and with good reason... it is fun! This is one of my memories from my trips to Disney as a kid and something that I wanted my own children to see. Well.... they love it! Main Street in Magic Kingdom is lined with people and it is tough to get a seat so make sure that if you are planning on getting a good seat around the castle that you are ready to sit and save a spot at 8pm. Sounds like a crazy long time but what we do is make sure one person can save the spot with their body and the stroller and we let the kids do some walking. Once the space is full it is full so grab a spot early so your family can be comfortable! The great part is that after the 9pm parade you then have a projection show on the Castle followed by 10pm fireworks. All three things are so WORTH IT! Think about utilizing that nap time, eating at your resort and then returning for the parade and fireworks ! What we did was have part of the family save our spot and then take the kids to meet Mickey or Tinkerbell at the front of the park. Everyone else is grabbing a spot for the parade or eating dinner so the wait for the characters tends to be short!
12. Bring your own glow sticks! HELLO DOLLAR STORE!
You need to be prepared. Disney is genius at designing things that kids 'have to have'. Before the Electric Light Parade carts of glow items including ears, swords, necklaces, hats, balloons, cars etc. are rolled out. EVERY CHILD clamors for them. The kicker is that the cheapest items on the cart go for $10 a piece. This can get pricey for multiple kids. So what to do? Plan ahead and bring your own glow sticks, necklaces etc. For $10 you can buy tons of glow items that are easily packed and can keep your kids busy while they wait! Thanks to my sister my son was wearing about 20 glow sticks and quickly forgot about the glowing microphone he had to have 10 minutes earlier!
13. If you go in the summer bring a misting fan.
Go buy a $5 misting fan at Walmart and thank me later. The temps can get pretty hot and hot and tired kids do not mix well with others! The reason that I say this is because I did not do this and I am now the proud owner of two $18 a piece Disney misting fans. My kids love them but $36 for misting fans was not in my budget. Whoops! P.S Fill the misting fans with ice water in the summer. The cold water is much better during the heat.

14. If you are staying on property make sure you tell them if it is a special occasion (anniversary, birthday, first time at disney etc.) . When you check in you will get a button to wear and often you will get a recorded character voice greeting in your room mentioning your special occasion. This is all free!
15. If you are staying off property and want to get some special occasion swag stop by guest services right inside the park and they will give you a first timer button as well.
It is a special thing for your child to wear as the cast is asked to wish birthday goers happy birthday or give a special welcome to first time guests. What a great special treat for your little kids!
16. If you want to see Anna and Elsa you need to have a plan!
The wait to see these specific princesses is generally 2-3 hours on average! They have been moved out of Epcot and into Magic Kingdom and people know where they are and flock to them like flies to honey! My suggestion is that if you don't have a fast pass then get to the park half an hour early. There is an opening show at the front of Magic Kingdom that is fun for the kids. Once the gate opens head straight to the Frozen Ladies! When I say head straight there I mean straight there.... don't stop at the castle just go... AND KNOW WHERE YOU ARE GOING!!
16. That brings me to the next tip - Look at the map BEFORE you go to the park
. Know a general idea of where the rides are that you want to ride. For instance, know what 'land ' they are in. What rides are in Tomorrowland... what is in Fantastyland etc. This will help as it is common for a family to go from one attraction, cross the whole park to ride another, and then return to your original spot to ride the next attraction. Crazy amounts of walking for your wee ones makes them tired and mad!!
17. Look for the hidden Mickey heads on the rides! Each ride has a Mickey incorporated in it.
If you have a big age gap and the older ones need something to do on a younger ride this is a fun game to play. Start with something small like Small World... hint ... check out the vines during the ride =)
18. Grab and autograph book at the dollar store before you go!
19. Ask for Disney Transportation cards. Each bus driver has cards to give out.
They seem to be harder to come by so I don't know if they are phasing them out but I would check at the transportation center if you happen to go through there. They are trivia cards about Disney and they are collectible as there are different ones to find!
20. If your kids are not in school yet schedule your trip for the less busy times!
It is so worth it to enter a park during a time where you are not surrounded by a million of your closest friends. If you are thinking of Christmas at Disney make sure you are ready for a great lack of personal space as you have had the same idea as a million other people and Magic Kingdom will often close as early as 1-2 hours after opening as they have reached max capacity! Take advantage of not having to deal with a school schedule and plan your trip when others can't! P.S. you can often find major deals and discounts during off-peak season.
Have fun and truly allow yourself to experience the Magic of Disney.