This spring not only seems to be producing some beautiful flowers but also some beautiful babies! Two friends just had babies in the last three weeks, and we have at least 4 more families expecting in the next 6 months! For the mamas that just delivered these next few weeks will be full of adjustments, and the last thing they need to worry about is food! I always had my mom around when I gave birth to my babes (thanks Mom) but for many that is not the case . What a blessing it is to have other people provide meals for the family and give them more time to enjoy their new little bundles!
Before I detail those lovely freezer recipes I want to make a quick shout out to www.carecalendar.org !
This thing is awesome! It lets you set up a calendar for meal delivery!! We have done this for new babies and for those who have lost loved ones. Anyone that needs a little food for the soul can have a calendar made. The best part about this is that the meal coordinator can input food allergies, dietary needs, time that the food needs to be delivered, and the address and phone number of the recipient. Each calendar recieves an individualized account and passwords so only those that know the password can see the delivery details! Lastly, it is super easy for busy moms like myself because it sends you a reminder on the day that you need to deliver food. Thank goodness, or some of my friends would have gone hungry that day.. kidding... well sorta kidding!
Helper Benefits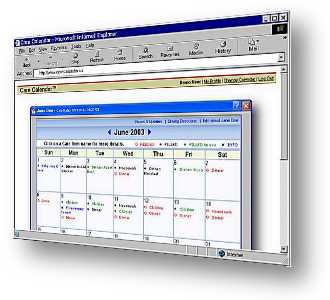 Stay informed:

Read status updates and view photos
Sign-up to help:

See what help is needed and sign yourself up to fill those needs.
Receive e-mail notifications:

Get reminders about needs that you signed up to fill.
Get maps and driving directions:

Know how to get to the recipients location, turn by turn.
Access when convenient:

CareCalendar is available around the clock. As long as you have access to the Internet, you can get to CareCalendar. No need to worry about interrupting the coordinator's day when you can easily look it up for yourself.
**note, I am not a sponsor for this... just find it personally helpful!
Now on to those recipes....
The reason I have been able to compile a few easy freezer friendly meals for new moms is not only because I have needed them recently but also because I had AN EPIC FAILURE of a meal about two months ago. A woman from my church had a sweet baby girl that happened to have the same name as my youngest! I don't know if I felt like she needed something extra special because she picked such a lovely name =) or if I just wanted to try something different. Either way...what I made... IT WAS GROSS! I ended up having to take another trip to the store to buy a precooked roasted chicken and bagged salad. POOR FORM JENN, POOR FORM! Don't get me wrong I love roasted chicken, but if I already had cooked a casserole I should be able to deliver it to my friends! So... off to looking for new leads and recipes.
Here is what I came up with and what I will be sticking to! So if you have a baby in my social network...why dont' you just click on a picture and put in your order because you are most likely getting one of these ;)
CHICKEN ENCHILADAS!!
SUPER EASY Chicken Enchiladas
.1. The recipe calls for Chicken thighs but I am a big fan of roasting a whole chicken for my family and then taking a portion of it for this recipe. All you basically need is chicken cut into bite sized pieces and then you marinate that chicken in enchilada sauce.
2. You need one bottle of salsa. Pick your favorite one, or just use up what you have. With the combinations of all the sauces the enchiladas will not suffer much if you have to combine a salsa jar with another (as long as you are not throwing in pineapple or something a bit wacky!)
3. One can of enchilada sauce
4. corn tortillas - Fresh is best but store bought is fine. I said SUPER EASY ENCHILADAS so I went the store bought route!
5.cheese: Use your shredded cheeses that you have on hand. You can use a combination or cheddar, jack, or the Mexican blend
There is a note on the recipe that is optional: to chop up and toss fresh cilantro or spring onions into the enchiladas I did not have cilantro but I did throw in onions. I am a big fan of onions but be careful if you are giving it to a breast feeding mama not to 'over-onion' your dish!
Preheat oven to 350 . spread the enchilada sauce on the tortilla and then place chicken, cheese, onion(if desired), and some salsa in the tortilla. Place seam side down in 9x13 dish When you have filled the whole dish pour enchilada sauce over the tortillas and then top with more shredded cheese. Cheesy! Bake at 350 for 30 minutes. These can be frozen well but have the recipient reheat and serve warm with sour cream. If I am giving this to a friend I often will accompany the pan with a small jar of sour cream. Yum. Eat and enjoy! .
source
Next option would be a fabulously easy soup! What do they say... chicken noodle soup is good for the soul? Well it is also freezes well and can be super comforting for new mamas!
What you will need:
2 teaspoons butter
1 cup sliced celery
1 cup chopped carrot
1/2 cup chopped onion
1 small potato, diced
1 teaspoon thyme
1 teaspoon poultry seasoning
4 (14 ounce) cans chicken broth
2 teaspoons chicken bouillon
4 ounces egg noodles
2 cups cooked chicken
The best part is that soup can be made in large batches so if you are making it to share you should just double it and make some to keep! To make the recipe you just melt the butter in a large pot. Put the diced carrot, celery, and onion in the pot and saute for two minutes. Next add seasonings, chicken broth and bouillon and bring to a boil. Once boiling, add the chicken and noodles and cook on low for 20 minutes. I like to make a large amount and then separate them into large gallon #Ziploc bags for storing in the freezer. When you first put it in there lay the bags flat on a cookie sheet and then you can stack them nice and flat. A lot of food will take up just a little room!
source
The third recipe is by far my favorite to whip up on a crazy, activity packed day! You just add a side of quick cornbread and your meal is done! - I do not care if you have ever cooked in your life ... YOU CAN MAKE THIS MEAL!
SLOW COOKER CHICKEN CHILI!
The absolutely best part about this is how easy it is and CHEAP! You only need 4 ingredients. Yes, JUST 4 THINGS!
1. One package boneless chicken breasts
2. 2 cans black or pinto beans (depending on preference)
3. 2 large jars of salsa, or one large plastic jug. Just pick your favorite salsa and use it!
4. One package of McCormick 's white chili seasoning - found in the spice aisle of the grocery store
Two real steps for this. First combine all the ingredients in a slow cooker and set to low for 8-10 hours stirring occasionally. towards the end check the chicken and make sure it is ready to shred. You then shred the chicken and add it back in. Done. - No Really - you are actually done! Just serve with shredded onion, cheddar cheese and sour cream as optional toppings. YUMMMM!
Don't worry - you will thank me later for this one!
adapted from ' If you give a Blonde a Kitchen'
The last one is an oldie but a goody! I grew up on this stuff... BAKED ZITI! Super easy to freeze, reheat, and good for all ages. Hint: for the families with older siblings.
What you will need:
2 cloves (or 2 tsp.) garlic, minced
2 teaspoons salt
4, 8 oz. cans tomato sauce
2, 8oz. pkg cream cheese
2 cups sour cream
12 green onions, including green part, chopped
16 oz. noodles (rotini, macaroni or ziti)
2 cups mozzarella
or
cheddar cheese, grated
Directions:
-if cooking immediately preheat oven to 350.


- In a skillet combine garlic, salt and tomato sauce. Simmer the sauce for about 10 minutes to combine ingredients.




- Soften cream cheese and blend thoroughly with sour cream. Add green onions and set aside.




- Boil noodles . Noodles should be removed from water prior to being completely done

. If they are removed when completely cooked they will be mushy in your final product.




- In 9x13"aluminum baking pans, layer noodles, cream cheese mixture, and meat sauce. Repeat layers.




- Sprinkle cheese on top.
You can cover the casserole and freeze at this point if you would like. Otherwise cook uncovered for 30 -40 minutes.

source
Those are my go - to recipes. I think that it is easy to narrow it down to a few good ones and then have them in your back pocket for any situation that may arise!
Happy Cooking , Freezing and Caring!