Activities for Earth day... Really? Of Course! What a great day to celebrate all the goodness that is around us in this world. It is such a so great thing to see a child appreciate their surroundings. To smell the flowers, play in the grass, to find pictures in the clouds! What a blessing it is to see our little ones appreciate the things that we so often take for granted!
So in honor of earth day here are a few activities that you can do with your little ones to celebrate!
What a great idea to have your children pledge to do their part! Simply have make a planet with a hand print. Super easy...Blue paper...Green Paint...Done. The important part is that the child makes a pledge to do something good for the world. This craft provides a great opportunity to talk to your children about what areas even the little hands can be of use. Everyone can pick up a piece of trash, most can plant a tree... etc. For my kids, my bet is that they would pick up trash. If it means that they can get dirty... they are IN!
How about a good book or two? Here are some Earth day appropriate reads for your little ones
Earth Day Books



Next up is a great craft for the tiny ones. An easy way to express to your wee ones how to the Earth is comprised of land and water. You simply need a coffee filter and one bowl of water and green food dye and the second bowl of water and blue food dye. Have the child place drops of dye on the coffee filter to represent earth and water. I like to use large paint brushes for the 2 to 3 year olds because it gives them more control!
Pin It


I have two tots that love to help me in the kitchen so the next one is something that is on my to-do list tomorrow. Don't come knocking around 1pm tomorrow because my kitchen will be covered in flour sugar and a whole lot of smiles!
Check out this blog for the recipe!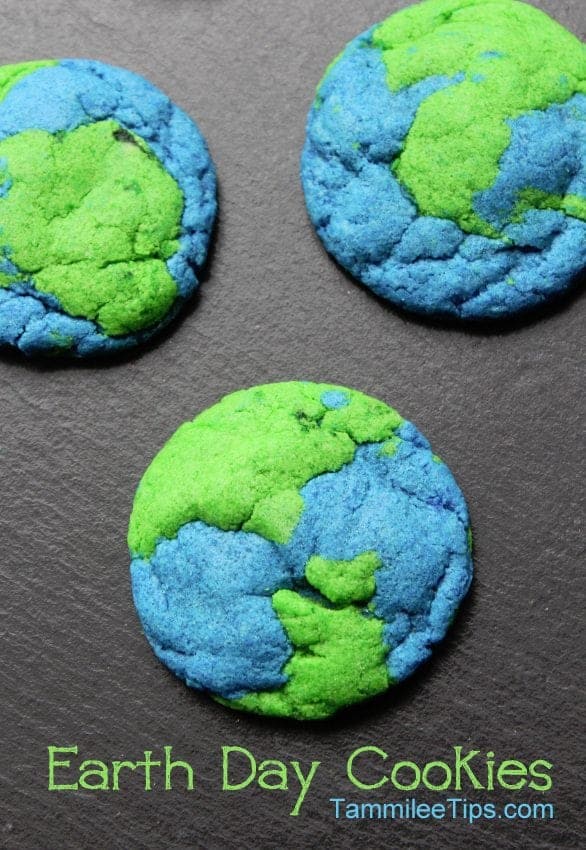 I mean really... how cute are those!!


Need an activity that will be interactive and also work on vocabulary? How about some Earth Day Bingo!
If the cookies in the recipe above have not satisfied your sweet tooth then why not have a bit of chocolate. If your kids are going to eat chocolate why not make it look like dirt and stick worms in it... completely logical right!??!! Of course.. Worm pudding time!
Had enough of the sweets?? Want to get back to learning? Here is a great worksheet for the 4 year old and up crowd
Back to being active... Time to make a terrarium with your toddlers! The great part is that it is fun to make and you can teach the child about recycling too!
If these activities don't fill your day then you are a way more productive person than me!! I plan doing one or two of these to make sure my kids get a chance to enjoy the world that they live in!
Enjoy making memories!